Hey guys, Frances here! I know I'm a littleee behind on the whole
casting thing, but hey I just set this blog up last night so give me a break! :)
I'm going to try to stay as updated as I possible can be with everything that's going on with the movie, so you guys can stay informed too! I will be posting pict
ures, links to news updates, etc.! And I'm sure Joanna will be on the lookout too.

So, I'm going to start with the cast & pictures...have fun!
Just FYI, I'm going to name these actor/actresses from left to right.

Edward Cullen (Robert Pattinson casted 12/11) and Bella Swan (Kristen Stewart, casted 11/16):



The Cullen Family...they look pretty good!

Emmett (Kellan Lutz, casted 2/13), Rosalie (Nikki Reed, casted 2/12),
Esme (Elizabeth Reaser, casted 2/12),
Edward (Robert Pattinson), Carlisle (Peter Facinelli, casted 2/17?), Alice (Ashley Greene, casted 2/12), and Jasper (Jackson Rathbone, casted 2/14):


Eric Yorkie (Justin Chon, casted 2/7)

James (Cam Gigandet, casted 2/8):




Victoria (Rachel Lefevre):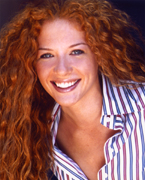 I won't usually throw this many links at you haha but just cause this is the first post, yea. From now on I'll be on the lookout for links to update you guys with! For now...here's the long list haha.
Links to News:
(MTV movie blog seems to be very good at keeping everyone updated!)
2/20:
http://www.shocktillyoudrop.com/news/topnews.php?id=4825
http://www.foxbusiness.com/article/summit-entertainment-welcomes-cullen-family-twilight_488255_1.html
2/19:
http://www.mtv.com/movies/news/articles/1581728/20080215/story.jhtml
http://www.hollywoodreporter.com/hr/content_display/film/news/e3ifd9d309a0521055053227da181477cb6
http://www.azcentral.com/ent/movies/articles/0219twilight0219.html
http://movies.monstersandcritics.com/news/article_1391943.php/Nikki_Reed_joins_Twilight_
http://www.topnews.in/light/peter-facinelli,-elizabeth-reaserm,-nikki-reed-join-%E2%80%98twilight%E2%80%99-26825
http://moviesblog.mtv.com/2008/02/15/ever-dreamt-of-being-a-twilight-character-now-you-can/
http://www.summit-ent.com/news.php?news_id=68
2/15:
http://www.peninsuladailynews.com/article/20080215/NEWS/802150307
http://www.cinematical.com/2008/02/15/more-twilight-cast-confirmed/
http://www.ifmagazine.com/new.asp?article=5750
http://defamer.com/357256/will-twilight-be-the-new-harry-potter-and-why-do-we-care
(I don't agree with them at ALL! Of COURSE you have to read the book to get its real feeling! pshh :) HAHA.)
2/14:
http://www.mtv.com/movies/news/articles/1581592/20080214/story.jhtml

http://moviesblog.mtv.com/2008/02/14/nikki-reed-sees-twilight-as-vampire-film-adds-to-cast/
2/11:
http://www.afterellen.com/blog/jamielynn/kristen-stewart-in-twilight?&comment=457657
2/7:
http://www.mtv.com/movies/news/articles/1581186/20080207/story.jhtml
http://www.cinematical.com/2008/02/07/casting-bites-from-twilight-to-g-i-joe/
http://www.shocktillyoudrop.com/news/topnews.php?id=4629
http://moviesblog.mtv.com/2008/02/07/twilight-gets-fresh-blood-with-anna-kendrick-justin-chon/
2/4:
http://moviesblog.mtv.com/2008/02/04/kristen-stewart-wants-a-twilight-series-that-sucksin-all-the-right-ways/
12/11:
http://www.summit-ent.com/news.php?news_id=63
11/16:

http://www.summit-ent.com/news.php?news_id=56